Hello, dear readers,
While I am pondering what new and [at least somewhat] exciting posts I can make in the future, many of which will probably have to do with lipstick, I thought I'd share a quick little funny anecdote.
I've been absolutely, completely, horrifically, freaking out about starting my summer job this year, and spent much of yesterday in a panic.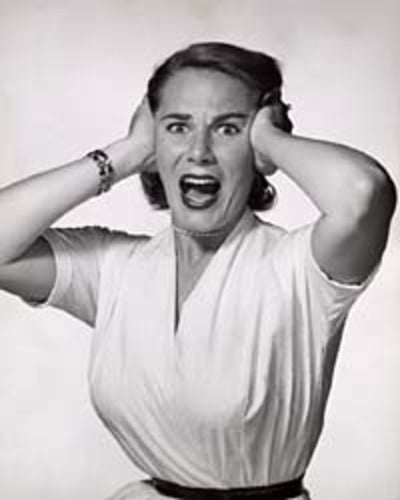 The problem with me is, you see, that I hate not knowing exactly what is going to happen in situations I'm not entirely sure about. I was absolutely fine and worry-free when I went off to Peru two summers ago because I knew that's what I wanted, but this job is something I said I'd never take.
Here's one of the pictures I took in Peru. I'm quite proud of it, so here's a little shameless self-promotion.
Flash forward to this morning: I'm grumpily eating my breakfast and trying not to snap too much at my mom, who works at the same office and is doing her best to accommodate my grouchiness. We stop at Walgreens on the way over, and I try to calm myself down by looking at the makeup aisle, but I can't concentrate.
This is not my Walgreens. Image from http://www.painted-ladies.com/?p=12117
We finally arrive at work; my mom shows me to my office, and, lo and behold, my boss walks in and says, "We haven't started yet." Yes, that's right; I'm not actually supposed to start today. You see, my mom figured that since I took my drug test last week I should just come in on Monday and start working. To her credit, though, I never mentioned to her that it needed to go through and be processed before I start work.
In the end, I find out that my work doesn't begin until they get an email from the drug testing company saying I'm clear. That gives me probably another day or two to relax before working. It also means that my brother had to haul himself out of bed to pick me up, as my mom and I carpool. So much for completely freaking out about starting work today! After getting all dressed up and professional looking, I end up coming straight back home!
You may possibly guess that this is not me. It's from http://www.poorlittlerichgirls.com/tag/dress-for-work/
Now I'm just comatose on the computer because I got up at 7 am, something unheard of in a college student that doesn't seem to be capable of going to sleep before 1:30 am.
Also not me? Image from http://www.yoursearchadvisor.com/blog/seo-work-life-balance/
I'm not entirely sure why I randomly decided to link some of these, but you know I always tell you when the image is actually mine.
There's my little anecdote for the day. I hope you enjoyed.
xEsther